RES4CITY - Renewable Energy Sources (RES) and Fuel Technologies (FT) for Cities

Det nya forskningsprojektet RES4CITY - sponsrat av Europeiska Unionen kommer under 3 års tid att sätta grunderna för att utmana kompetensbristen inom sektorn för förnybar energi.

RES4CITY är ett innovativt forsknings- och utbildningsprojekt som har potentialen att skapa 38 miljoner jobb till 2030 och 43 miljoner jobb till 2050. Forskningsprogrammet kommer att utformas av en tvärvetenskaplig grupp av samarbetspartner runtom europeiska lärosäten, industrier och icke-statliga organisationer med expertis inom energiledning, förnybara energisystem, förnybara bränsletekniker och utveckling och implementering av hållbar strategidesign.

Projektet kommer att skapa utbildningsprogram och verktyg som ger inkluderande möjligheter för alla studenter att utveckla färdigheter inom förnybara energisystem, bränsleteknik och hållbarhet.

RES4CITY syftar till att säkerställa att utbildningssystemen är kärnan i den gröna omställningen. Teamet kommer att samdesigna utbildningsprogram riktade mot studenter inom vetenskap, teknik, och matematik (STEM), studenter inom andra områden, och yrkesverksamma som vill omskola sig.

Projektet fokuserar på urbana sammanhang, eftersom större delen av EU:s befolkning bor i städer där resursförbrukningen har ökat stadigt. Genom att titta på kunskap, attityder och färdigheter förväntar sig RES4CITY-forskarna att ge samhället möjlighet att ta tillvara på nya möjligheter och möta utmaningarna i en snabbt föränderlig och digital värld.

Projektet leds av Maynooth University i Irland och har samlat 17 partner från 8 länder. WiTECs roll i RES4CITY är att skapa medvetenhet om mångfald inom förnybara energisystem.
About the project

RES4CITY is a 36-month project, starting in Q4-2022, and funded by the European Union, that aims to enhance the development of sustainable renewables and fuel technologies in cities by co-designing an innovative educational programme with stakeholders and promoting sustainability and circularity, filling the knowledge and skills gaps for a successful energy transition.

Vision

Our vision is to increase societal resilience by supporting energy transition through the development and wider deployment of Renewable Energy Sources (RES) and Fuel Technologies (FT), allowing public and private stakeholders to find ways to acquire new competencies and to self-promote new practices to their working environments and society.

Mission

Our mission is to co-create and promote innovative educational microprogrammes and develop policy scenarios to ensure stronger uptake, highlighting mapped best practices and lessons learnt, and facilitating open innovation among all relevant stakeholders and end-users.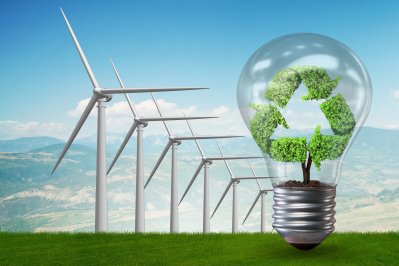 The Context

To meet the Green Deal target of becoming climate-neutral by 2050, a rapid shift towards renewable energy, sustainable fuels, and sustainable development is imperative in the European Union.
The EU has pushed an ambitious vision of "making the EU the first digitally enabled circular, climate-neutral and sustainable economy through the transformation of its mobility, energy, construction and production systems".
To reach this ambitious objective, a concerted action involving a large variety of actors (e.g., industries, public institutions, citizens, etc.) with different needs and priorities, is necessary.
The educational system must be at the heart of this action.

The Actors

The RES4CITY project is setting up a network of hubs so that an educational framework, associated policies, micro-programmes and learning tools can be co-created with all relevant stakeholders.
Co-creation in RES4CITY is defined as an approach to co-developing and delivering innovative solutions at a city level with the direct involvement of different stakeholders: students, universities and the scientific community, technology companies and their professionals, civil sector organisations and companies focused on education, local and national authorities, and industry associations with a need to build individual and organisational capacities in energy transition and the use of green technologies.