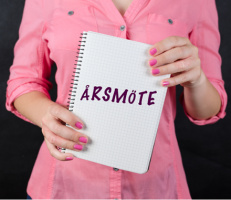 VÄLKOMNA TILL WiTEC SWEDENs ÅRSMÖTE!

Tid och plats: 22 mars 2018 kl.15.oo
i Båstad Företagsby, lokal Svalan.

Förutom ordinarie årsmötesförhandlingar presenterar Mia Norling WiTEC´s pågående EU-projekt och Anna-Carin Dettner presenterar WiTEC Inspiration, vårt kommande event den 4 maj.

Fika serveras från kl 14.30.

- Kallelse med dagordning
- Verksamhetsberättelse


This exclusive three-day workshop will take place in
Paris, on 24-26 May 2018.
Across the three days, participants will explore the importance of women in leadership, meet our consultants and take part in group sessions, workshops, discussions, and social events.

The applications are open to female students of any degree and professionals with fewer than 6 years of work experience who are based in Europe, the Middle East and Africa.

For more information and to apply, see:
next-generation-women.mckinsey.com
The application deadline is 8 March!